Fresh: Zodiac Oval Soap
This project is an in progress design focusing on the microsite for Zodiac Oval Soaps. So far, the project consists of a microsite designed to fit both desktop view and mobile view, as well as an email blast. Moving forward, the project will be adding new package design and print advertisements.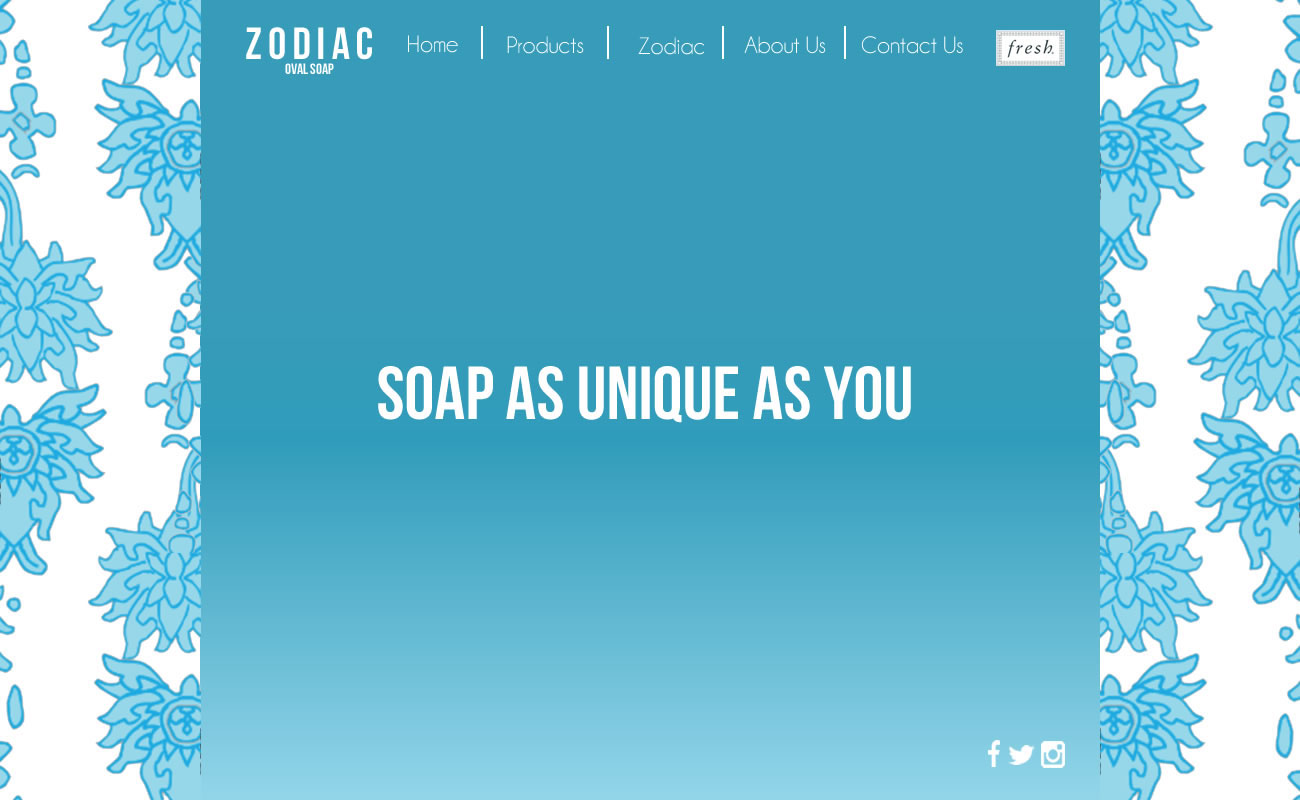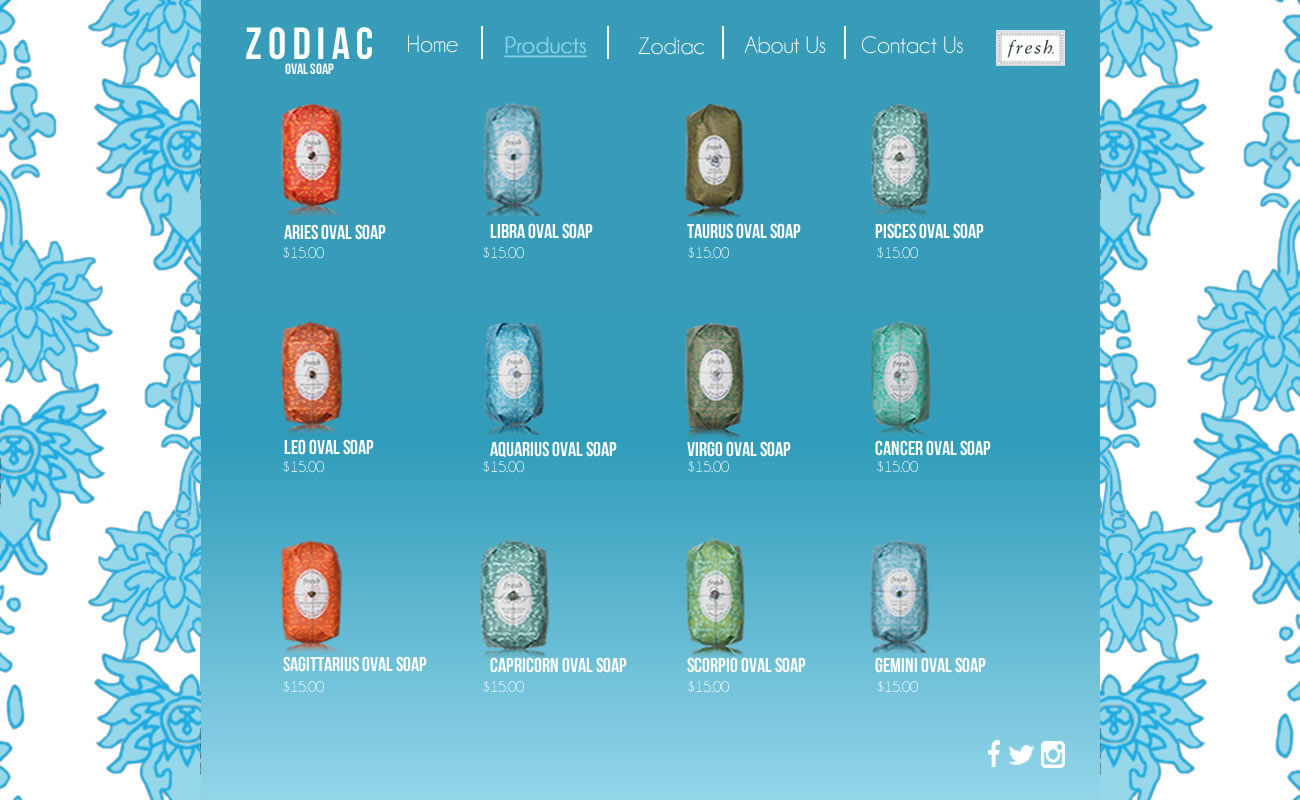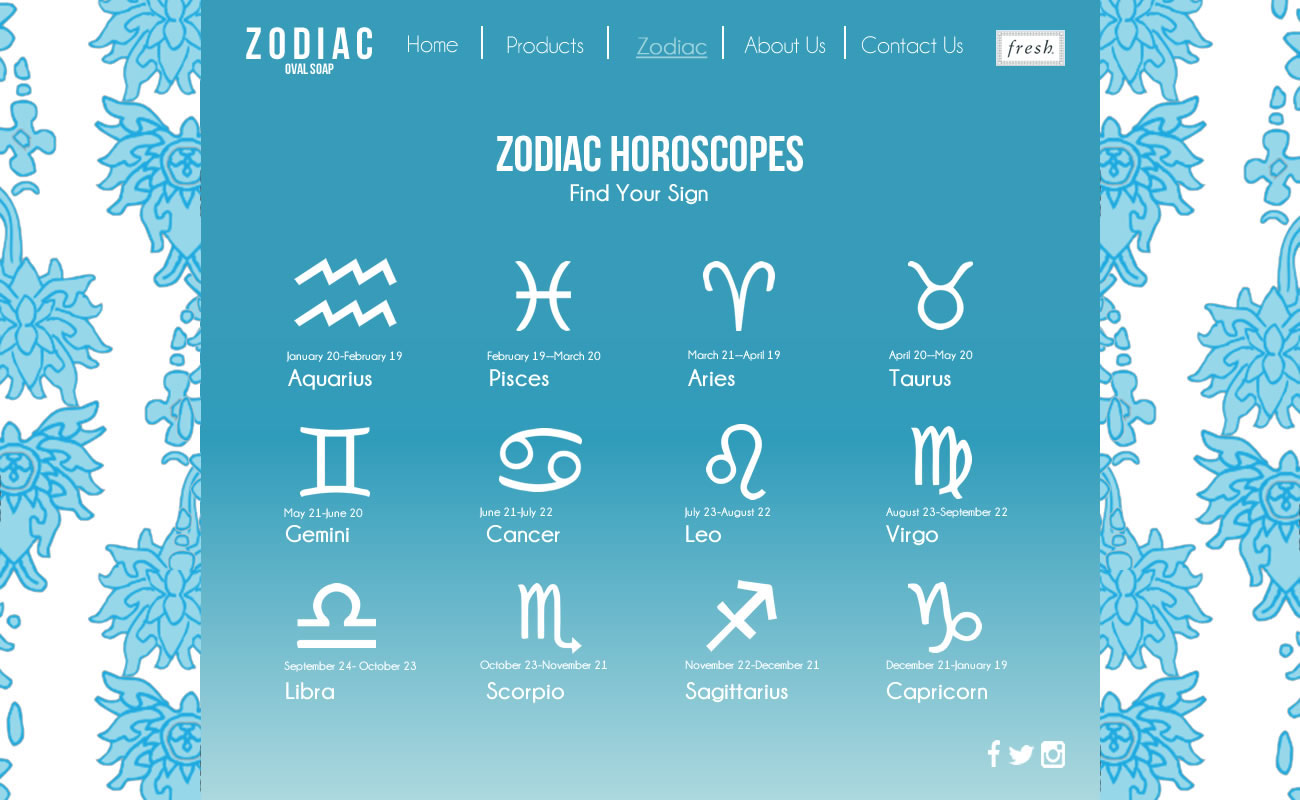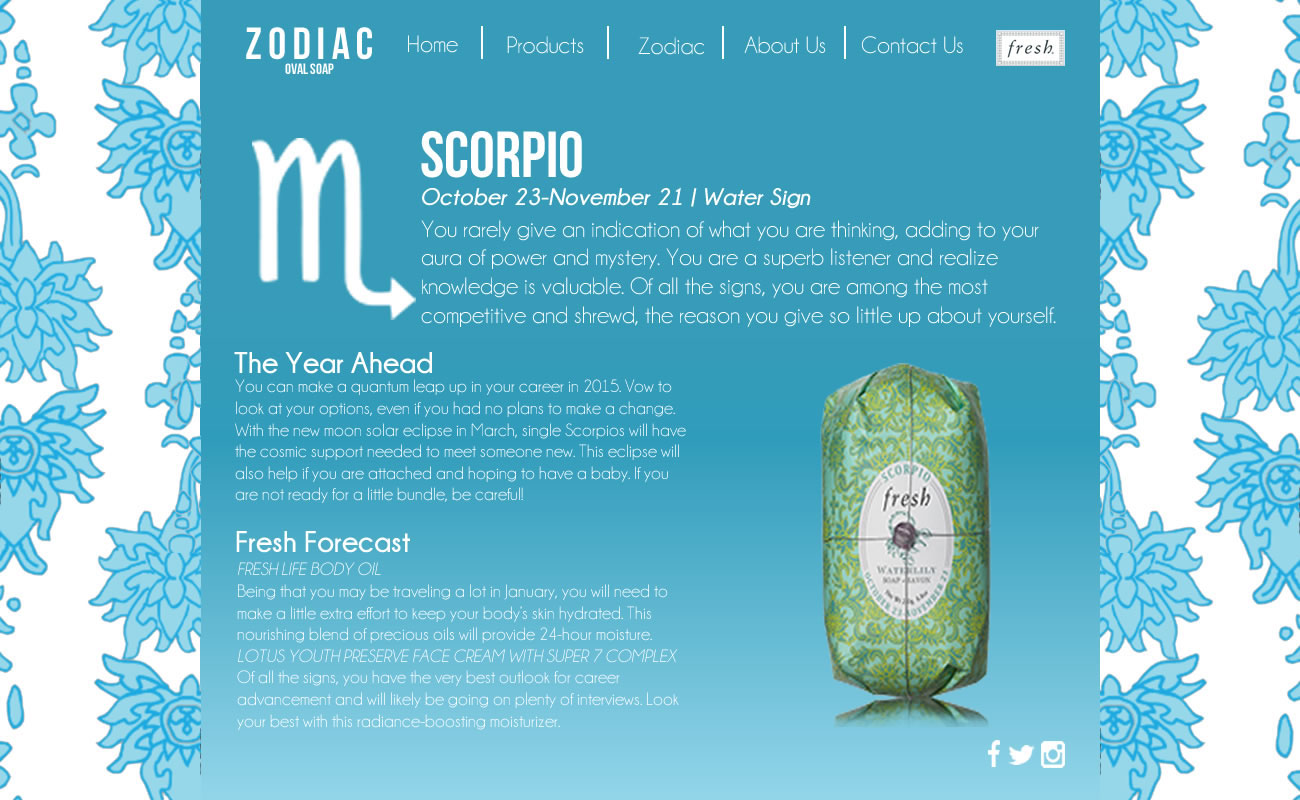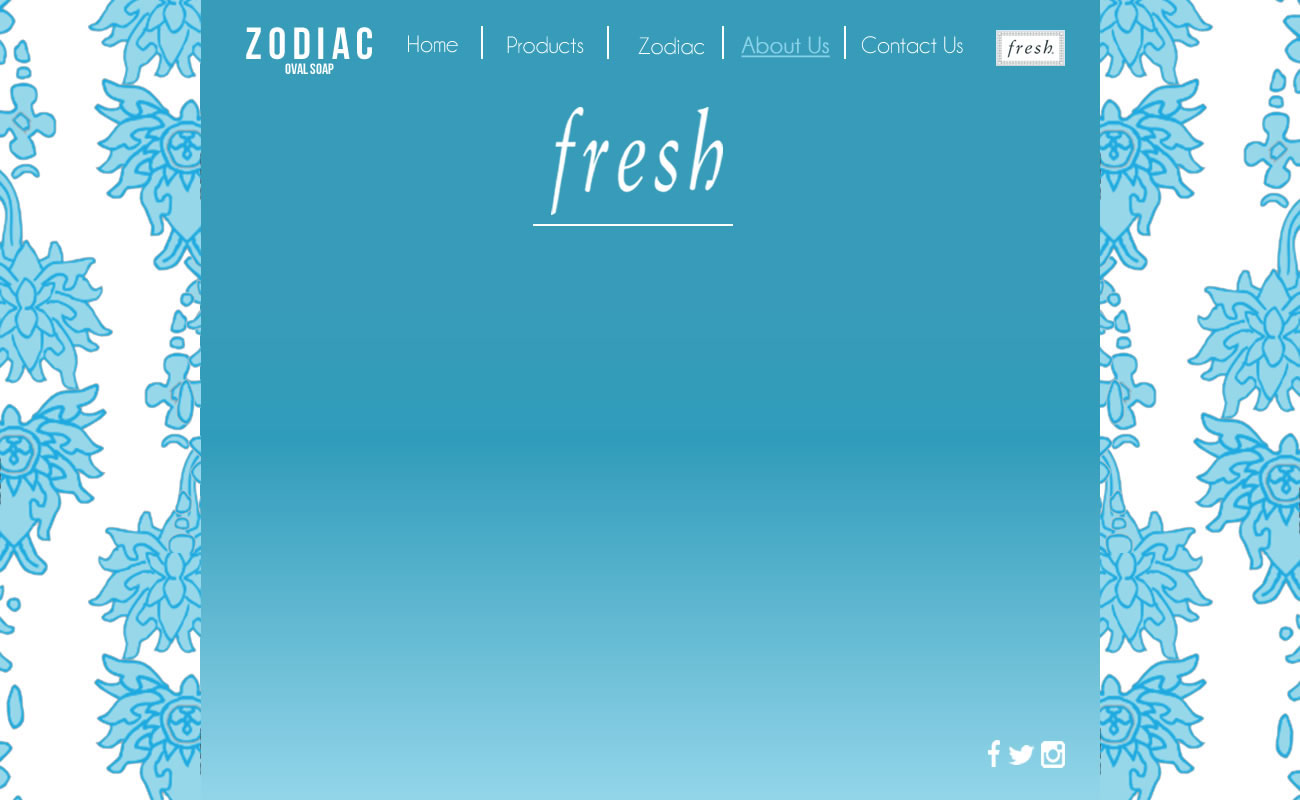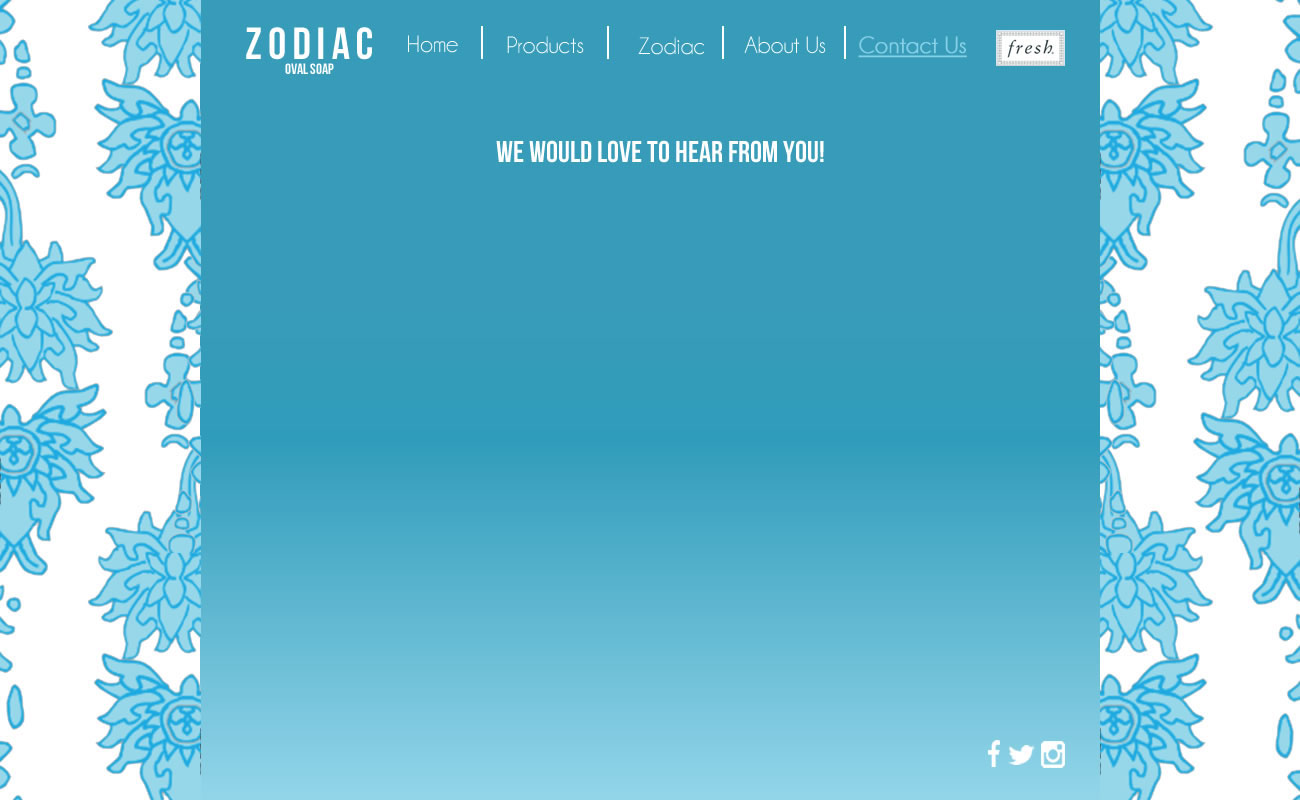 Above is the microsite design that would be shown on full screens (Desktops, laptops, tablets), the about us page and the contact us page features live text in the dreamweaver file.
Above shows how the microsite would look on mobile devices
Above is an example of an email blast that would be sent out to Fresh customers regarding the new product.